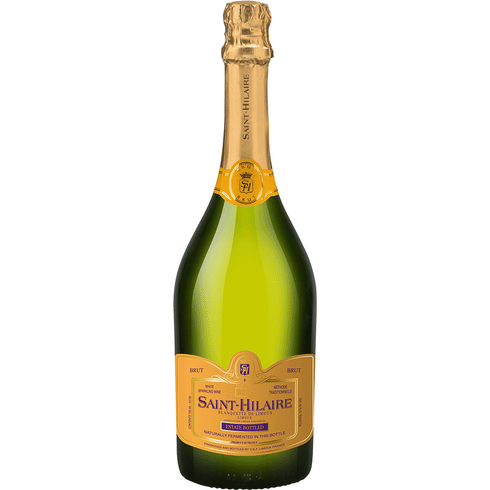 Champagne, of course, is sparkling wine from the Champagne region of France, and there is no disputing its quality. The price tag, though, is also high, and if you want to celebrate at a much lower price, this wine from southern France is a good choice (on sale right now for $14 at D&W in Kalamazoo).
Bubbles are small and persistent. Good clear color. Scents of yeasty dough. Biscuity flavors. Classy style; better than Spanish Cava. Really very similar to fine Champagne. The quality at Saint Hilaire has improved a great deal over the past 10 to 20 years. A real bargain.
Actually, Saint Hilaire's Blanquette de Limoux may be the oldest sparkling wine in the world. Benedictine monks at Saint Hilaire were making it in 1531, at least 100 years before the first Brut from Champagne.