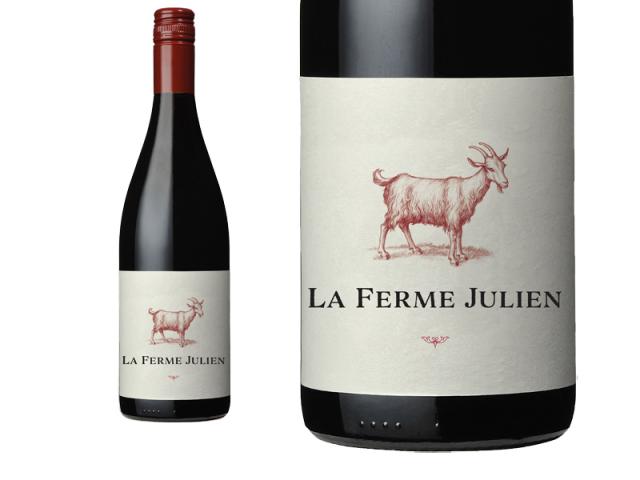 This is one of the least expensive wines on the market ($5.99 at Trader Joe's), and it is also one of the most pleasurable wines you can find...for almost any occasion. The label's quote from Davinci is a perfect fit: "Simplicity is the ultimate sophistication."
Made by the Perrin family (who also produce thee famous Chateau Beaucastel Chateauneuf du Pape), La Ferme Julien is undoubtedly a TJ label for La Vieille Ferme, a long time favorite of mine. Over the past 40 years, I have consumed more bottles of La Vieille than probably any other wine. And I can't remember ever being the least bit disappointed.
Lively youthful color. I have rarely kept LVF for more than a year or two because it is always ready to drink. At the same time, I feel quite sure the wine would keep and improve for a number of years. Fresh and ripe like a glistening bowl of cherries. A range of spicy, peppery flavors from Grenache, Syrah, Carignan and Cinsault. As the label states, there are no tricks or sleight of hand; just beautifully grown and beautifully selected grapes allowed to speak with their own country accents. The wine makes the food taste better; the food improves the pleasure of the wine. Isn't that what wine is all about?